alpha pi Premium contains 578mg/kg and therefore is a healthy product.
According to the European regulation 432/2012 of EFSA 432/2012 European Regulation (European Food Safety Authority) an olive oil product may claim to be a healthy product, that is, it promotes well-being and helps one's health, when the polyphenols that it contains have a concentration of at least 250mg per kilo. Then we can declare on the package label of the product that a daily consumption of 20ml of the particular olive oil protects the body from the oxidization of blood lipids, it protects the heart and prevents heart attacks.
Qualitative characteristics
Polyphenols 578
Ηydroxytyrosol (3,4 DHPEA) 8
Tyrosol (p-HPEA) 5
Dialdehydic form of Decarboxymethyl Oleuropein aglicon (3,4 DHPEA-EDA or oleacin) 72
Dialdehydic form of Decarboxymethyl ligstroside aglicon (p. HPEA-EDA or oleocanthal) 83
Lignans 62
Oleuropein aglycon (dialdehyde, oxidized and not aldehyde & hydroxylic forms) 104
Ligstroside aglycon (dialdehyde, oxidized and not aldehyde & hydroxylic forms) 39
Yδροξυτυροσόλη και παράγωγά της για τον ισχυρισμό υγείας Κανονισμός ΕΕ 432/2012/ 6,2
EFSA 432/2012
Peroxide ≤ 20
K232 ≤ 2,50
K270 ≤ 0,22
DK ≤ 0,01
Waxes ≤ 250
Md = 0
Mf > 0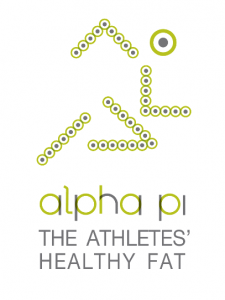 We emphasize the daily use of our Premium product with the high polyphenols that bears the Health Claim, as the ideal Greek food supplement.
That is why we are happy to support wheelchair fencing athlete Pano Triantafyllou. Panos is a Silver Medalist of the Rio Paralympics in 2016, while his most recent achievement is the Gold Medal in the Fencing World Cup in 2019.